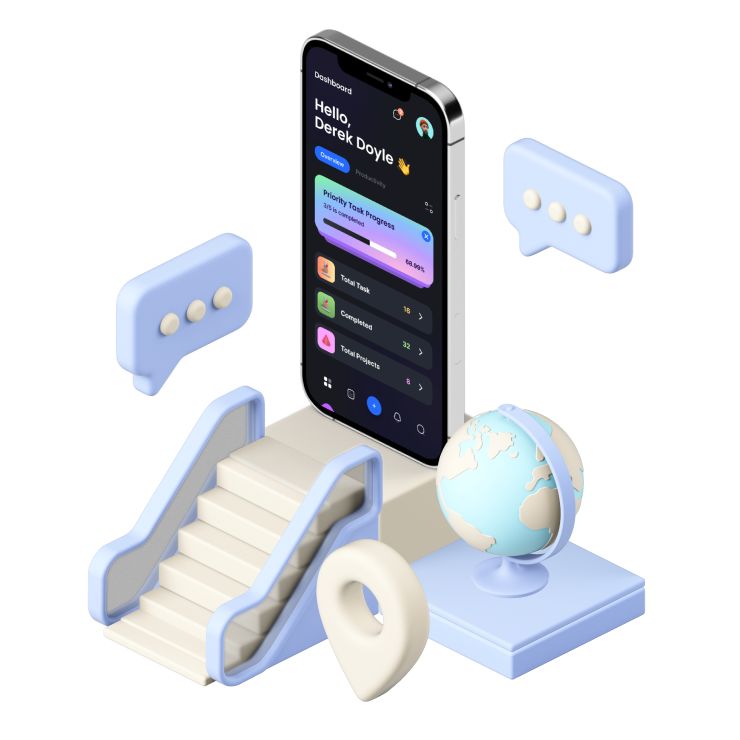 Who are we?
We deliver amazing customer experiences
We offer deep consumer insights, robust capabilities in strategy, digital, technology and development to help you thrive in a changing world. We focus on creating highly intuitive, innovative and impactful digital advertising campaigns and top-notch web products.
Ideas are seamlessly integrated into our design process to produce the most effective, elegant and engaging results.
Our Cases
What we can do for you
Motivated by the desire to achieve our goals
7 years of experience – we know how, when, what and why. Don't doubt and ask for assistance.
We are Special
Our Principles
In the fast-paced world of technologies, tools, channels, and methods are constantly changing. But there's one thing that always remains steady: the way we support clients and treat each other. They're how we measure success, as well as the qualities we seek in our employees, vendors, partners and our clients. Don't be surprised if you feel like you're our only client. Our team asks plenty of questions to get to know your company so we can anticipate your needs and exceed your goals.
Our Mission
We aim to help our clients make distinctive, lasting, and substantial improvements in their business performance and to build great projects that attract, develop, excite, and retain exceptional people. We want to be the best in providing consistently successful, unique, and forward-thinking digital solutions that meet the unique needs of each client.
Dova
What makes us better?
We have placed a common set of values at the core of how we run our business
Contact Us
We support each other to recognize our potential.
We take risks sincerely and manage them cautiously.
Making a positive impact on the world.
We are successful only if our clients succeed.